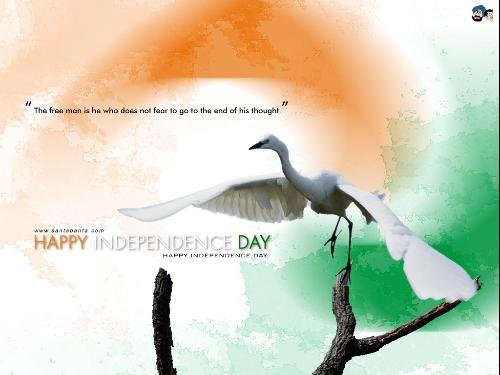 Today is Malaysia Independence Day for 53 years from 1957. Let me brief a little about Malaysia independence day. The independence day was spearheaded by Tunku Abdul Rahman Putra Al-Haji with an effort. He is the first Prime Ministry of Malaysia who led delegation of ministers and political leaders of Malaya in negotiations with the British in London for Merdeka (Independence). On his journey to gain Merdeka for Malaysia, his companion along by the Malayan Chinese Association (MCA) Tun Dato Sir Tan Cheng Lock ant the fifth President of Malaysian Indian Congress Tun V.T Sambanthan. An agreement was reached on February 8, 1956 for Malaya to gain independence from British Empire. But in some reason, it was decided that the official proclamation of independence woukd be made next year, on 31st August 1957 at Stadium Merdeka (Independence Stadium) in Kuala Lumpur.
Well, that's a little briefing about Malaysia independence day. This year, the theme song for Independence day is Satu Malaysia by AMP ALL STARS, here's a link to the video
Satu Malaysia Theme Song 2010
, do watch!! For more info read this
Hari Merdeka
(my source).
Hibiscus was Malaysia's National flower.
Last but not list
HAPPY INDEPENDENCE DAY TO
EVERYONE IN MALAYSIA!!!
HAVE A BLESSED DAY!!! XD
PROUD TO BE A MALAYSIAN!!